Pinpoint areas of
high environmental threat susceptibility
to prioritize your inspection and mitigation investment.
Teren identifies areas of the highest environmental and climate-related risks by conducting a holistic external threat evaluation of your asset footprint. Using soil, geologic, hydrologic, terrain, climate, and remotely sensed data, Teren ranks-high risk areas to prioritize inspection and mitigation investments.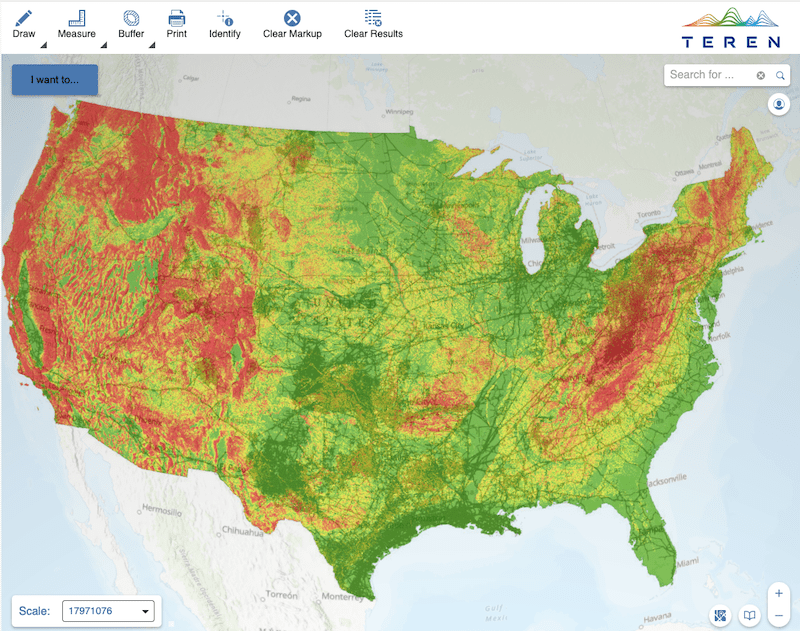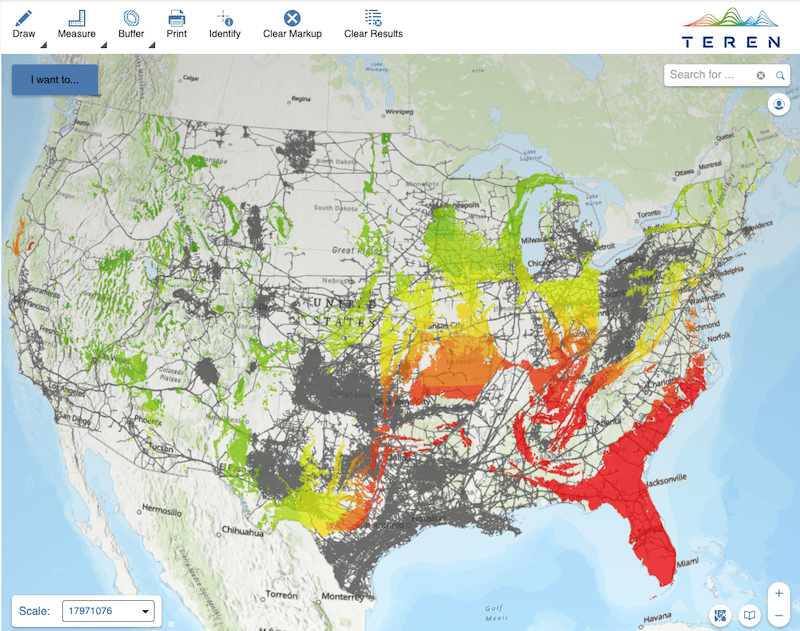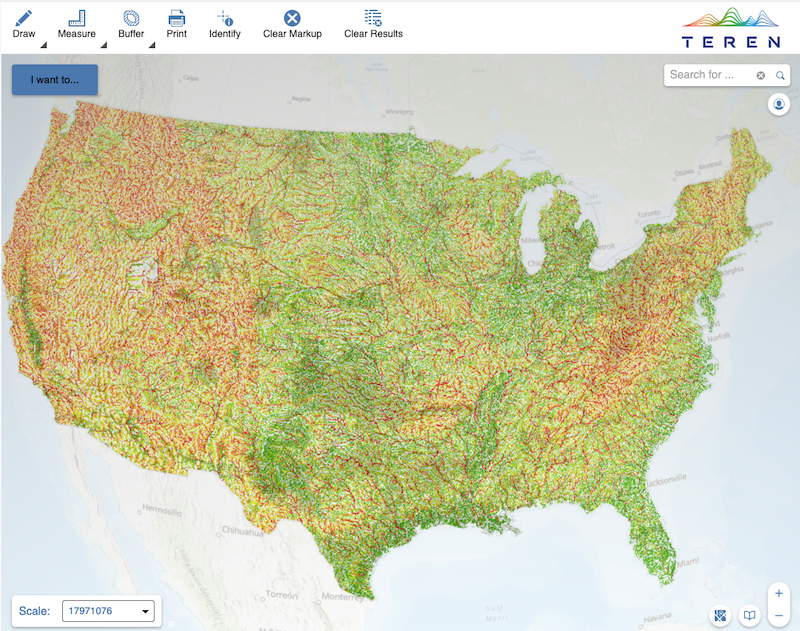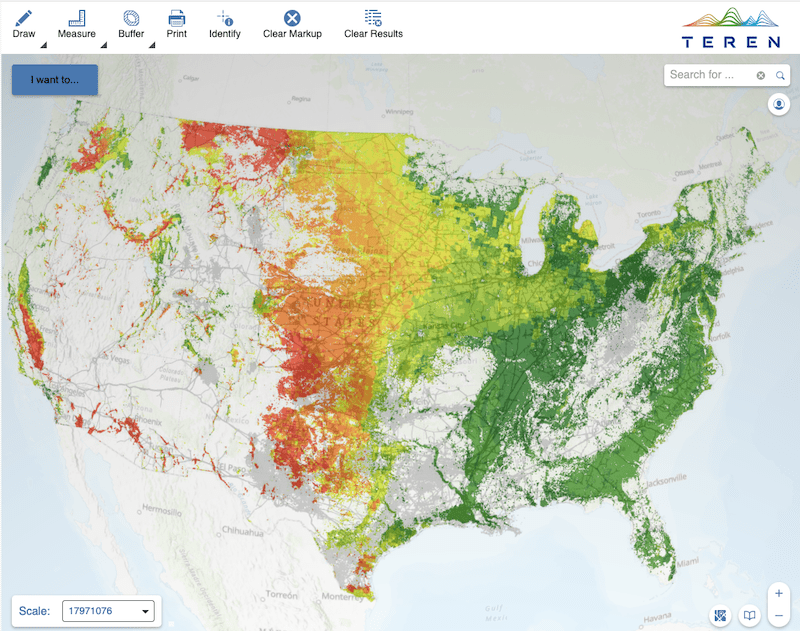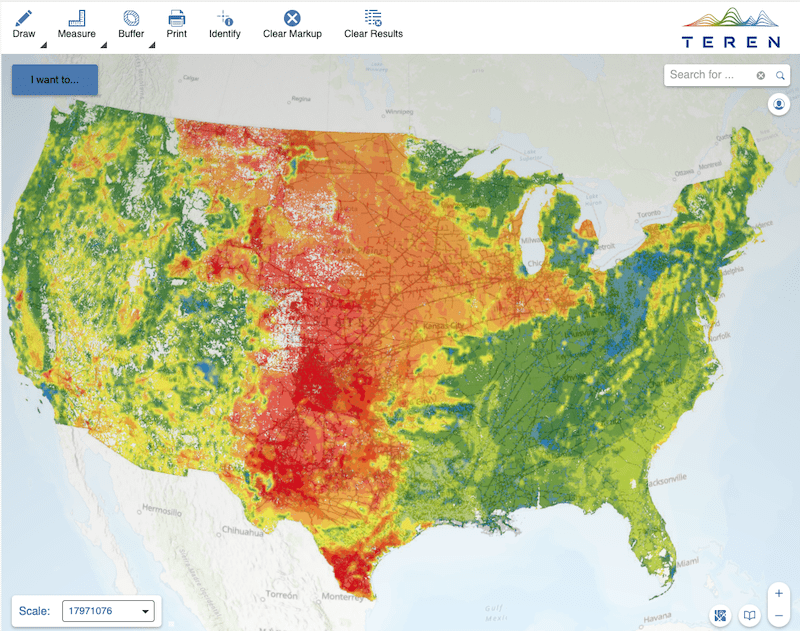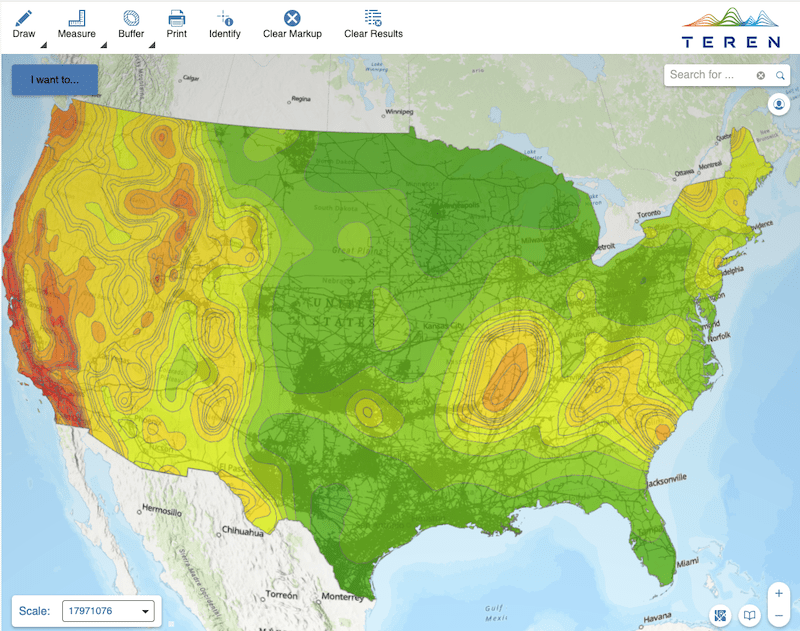 A Better Way to Manage Environmental Threats
Essentials helps alleviate the social, legal, regulatory, insurer and shareholder pressure to manage environmental threats, which are increasing at an alarming rate due to climate change.
GET THE FULL PICTURE
Create a Digital Twin of the Environment Surrounding Your Asset
Identify where your asset is most vulnerable to external force threats and prescribe more detailed monitoring and analysis, such as LiDAR-based analytics, where you need it most.
LEARN MORE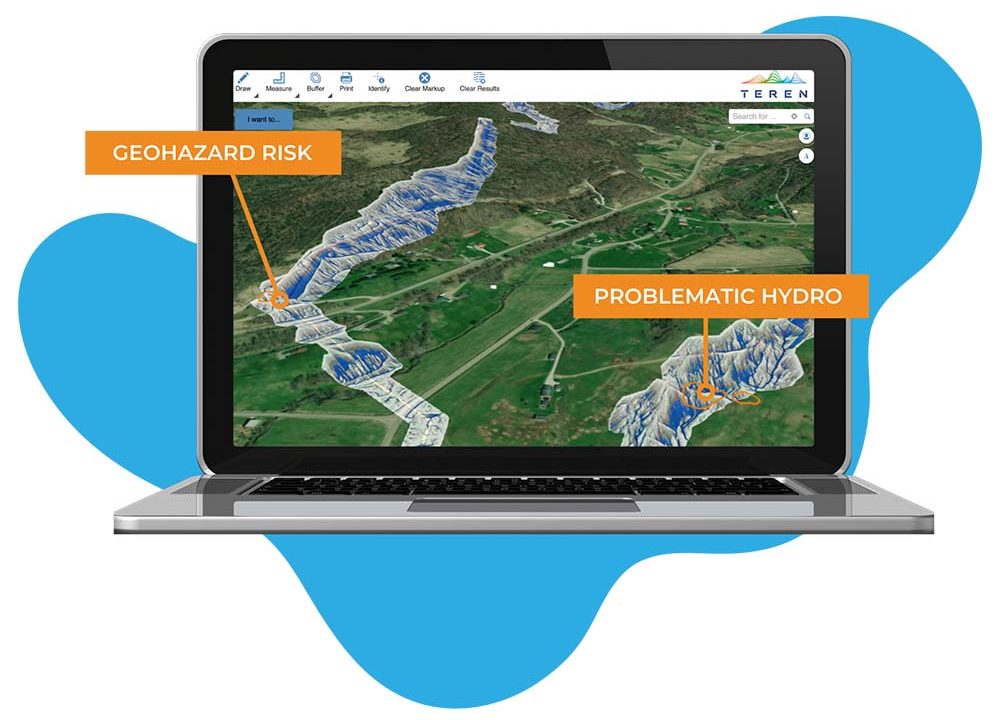 We work with companies who have the greatest opportunity to drive climate change resilience.
CONTACT US