Identify Environmental & Climate-Related Threats with Teren's Expert-Enhanced Nationwide Hazard Models
Teren's nationwide hazard potential models are high-resolution, statistically validated and scientifically informed to better understand and evaluate environmental and climate risks.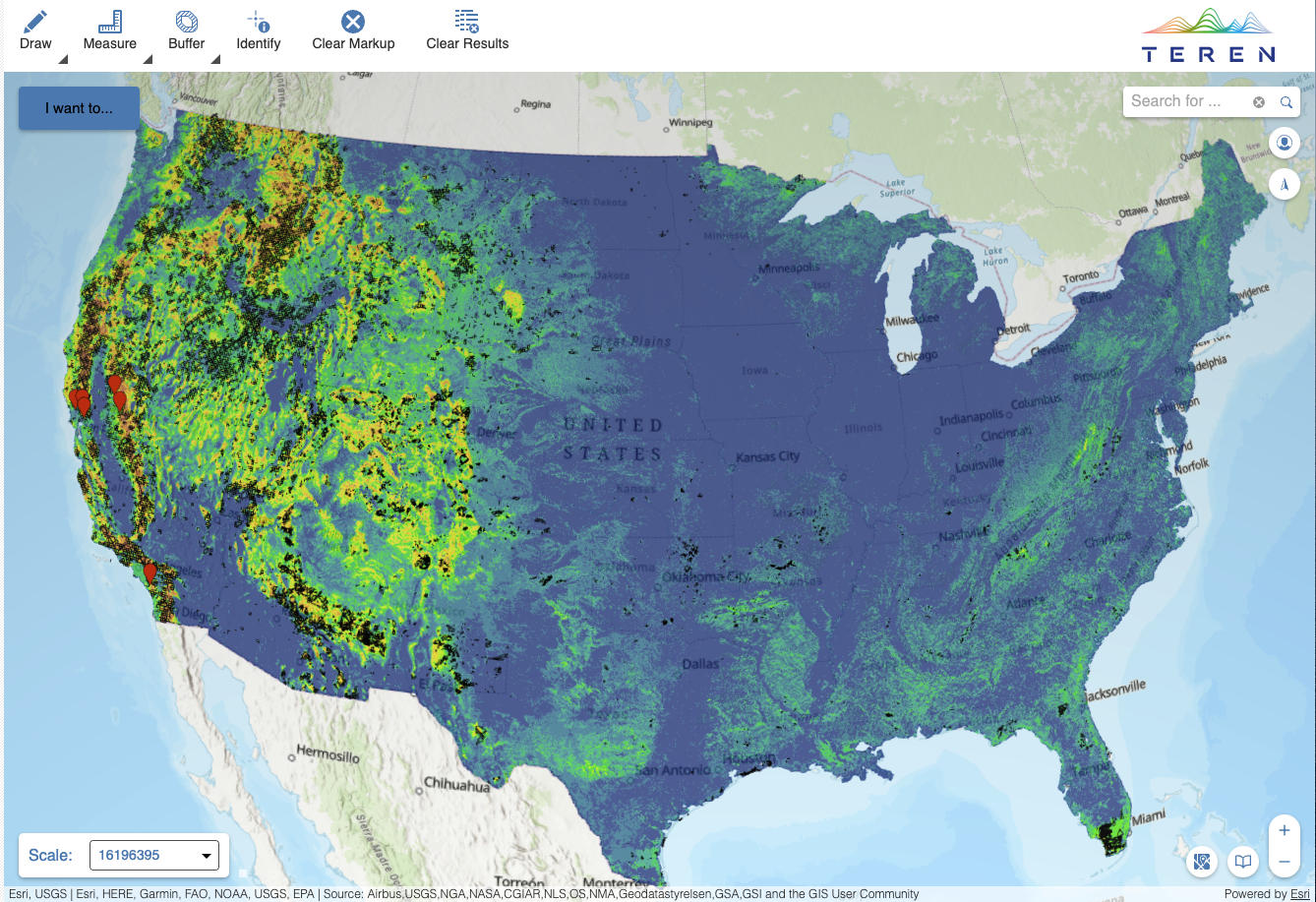 Wildfire Threat
Statistically validated to explain 83% of historical wildfires.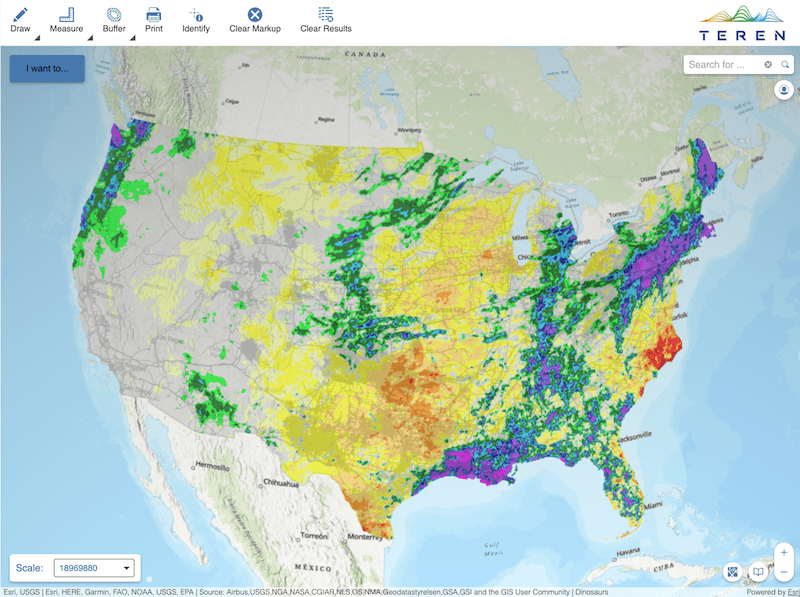 Weather Deviations Summary
Precipitation and temperature deviations from 30-yr average.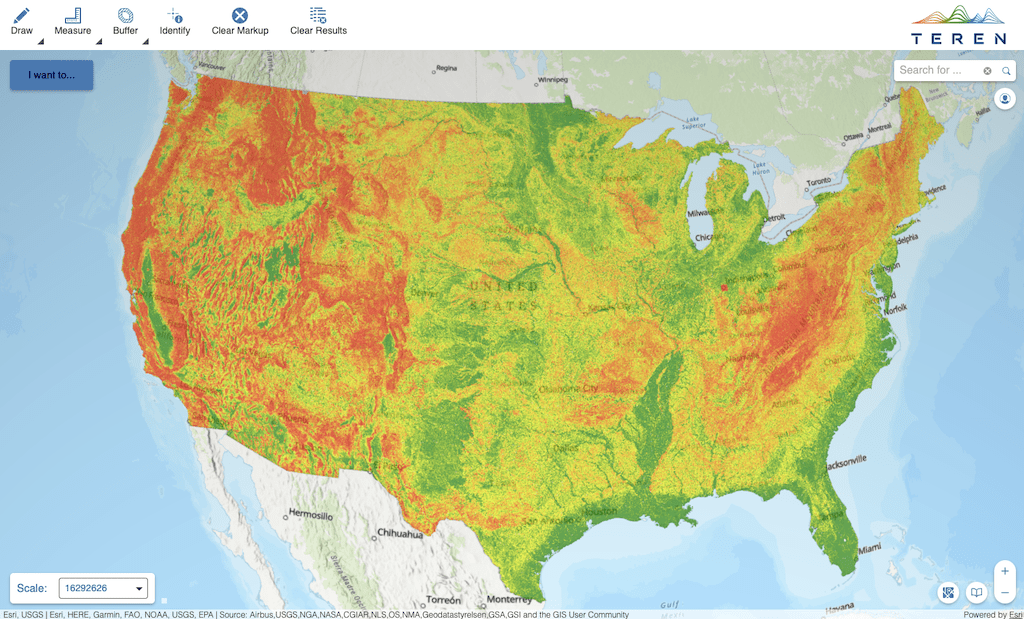 Landslide Threat
Forward-looking model that explains 92% of landslides.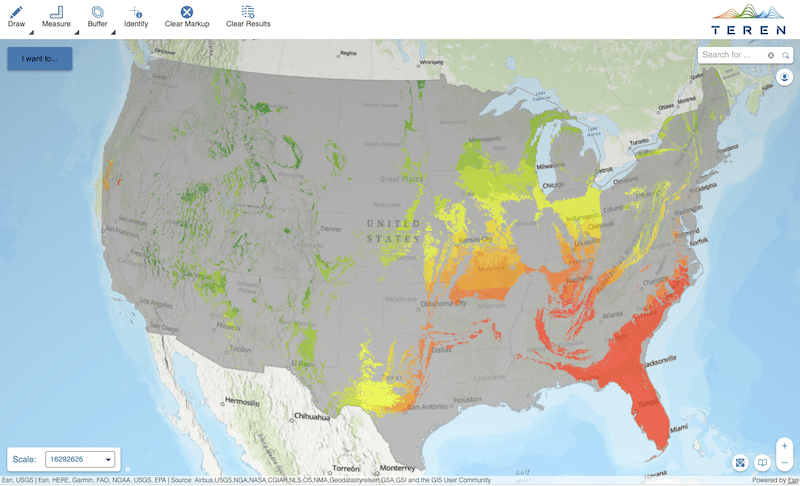 Subsidence Threat
Combines karst and climate considerations (precipitation and temperature).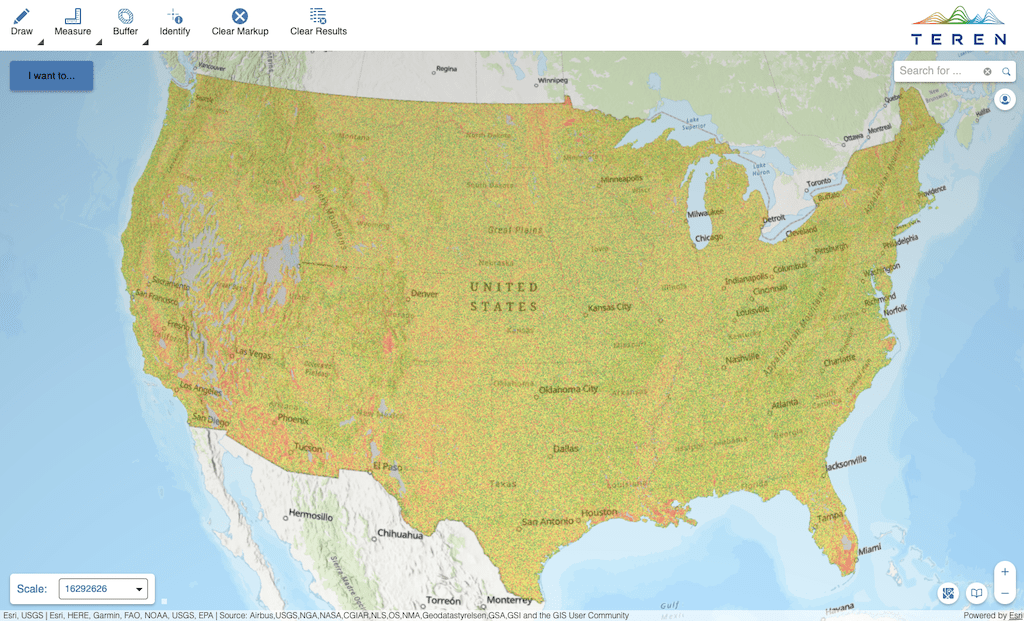 Coastal & Inland Flooding Threat
Considers stream power and storm surge for both rural and highly-populated areas.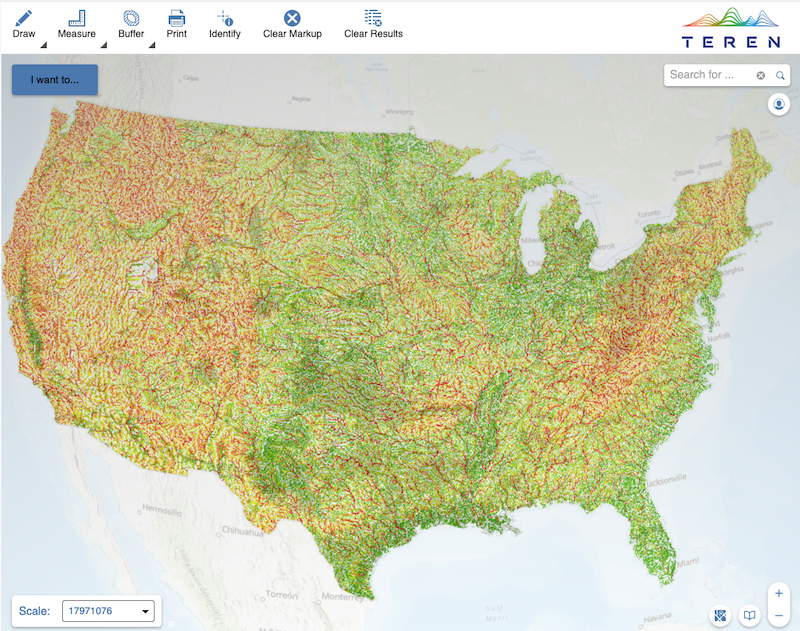 River Scour Threat
Combines stream power with elevation, temperature, and precipitation.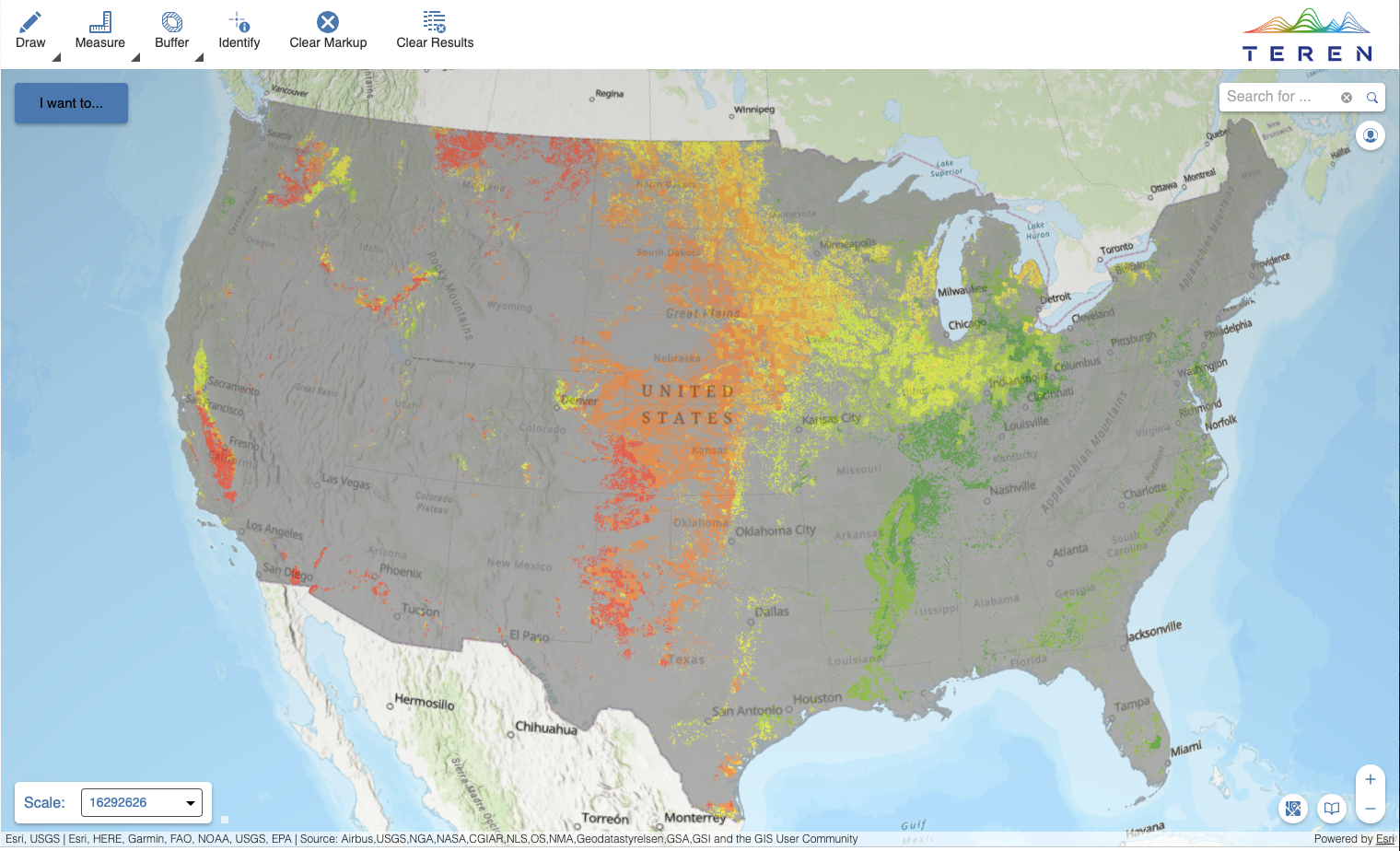 Agriculture Erosion Threat
Considers land use, soils, wind speeds, and climate data.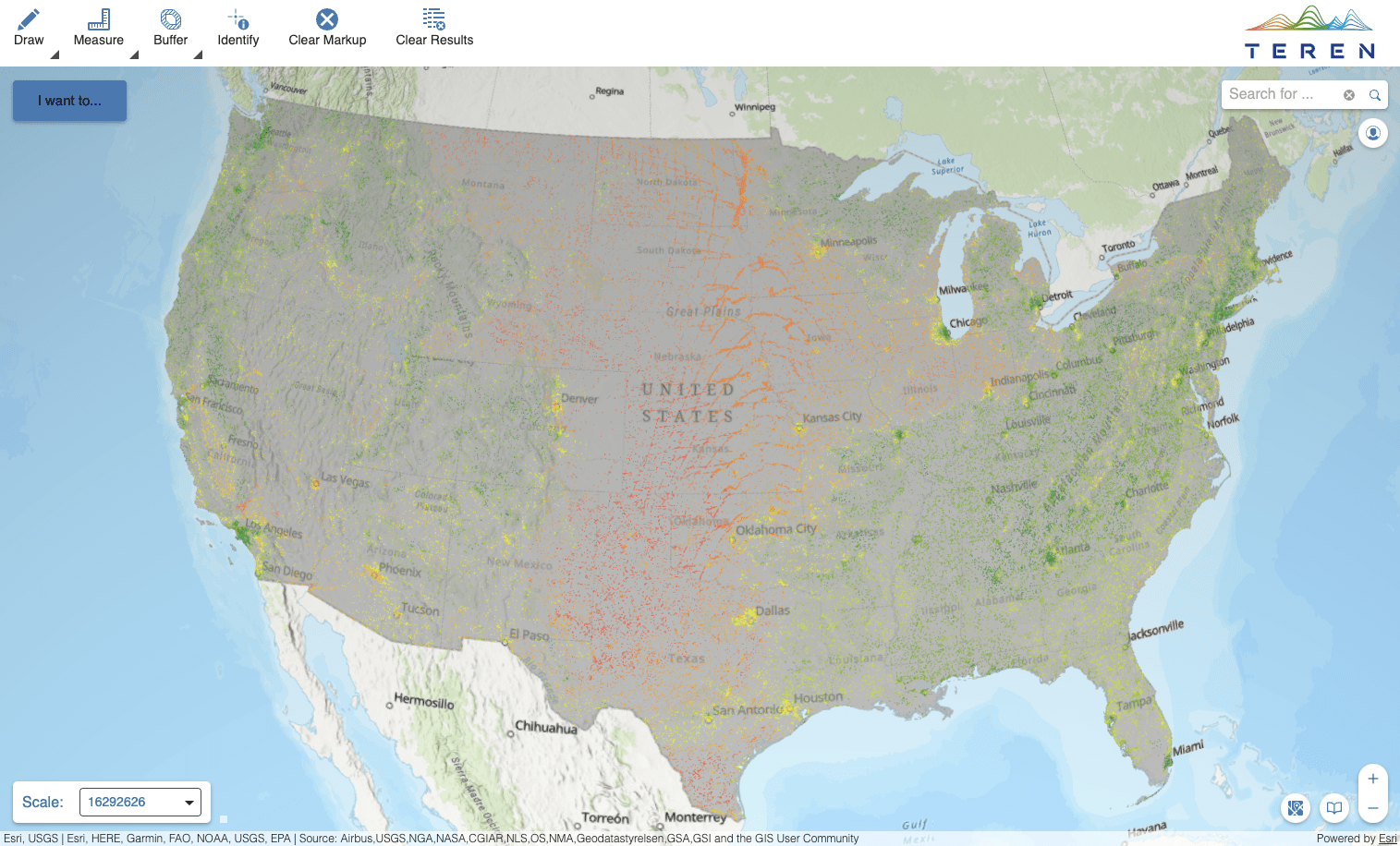 Road Erosion Threat
Considers road type, weather patterns, and soil conditions.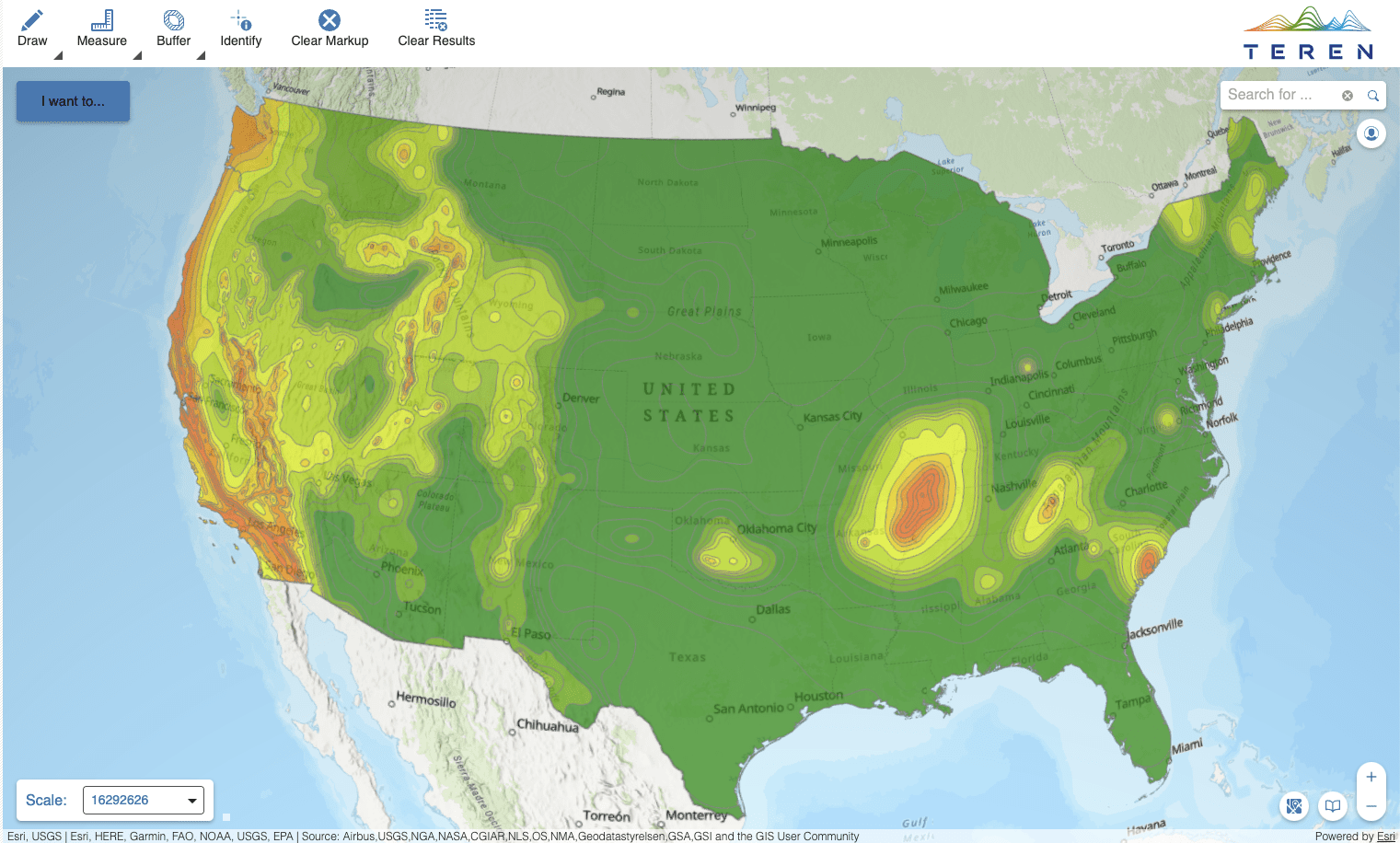 Seismic Threat
Connects seismic activity to property or infrastructure of concern. Case Study: EigenRisk Implements Teren's Wildfire Potential Model
Learn how one client easily leverages Teren's statistically validated, scientifically informed, and high-resolution hazard model to confidently assess wildfire risk exposure at the property level.
Watch Webinar Now!
The Teren Difference
What Makes Teren's Weather & External Force Threat Data Unique?
High-Resolution
Fine resolution (100-meter) precisely captures local variability to guide parcel-level decisions across all land use types.
Statistically Validated
Validated against historical events occurring, the models performantly explain 83 – 92% of historical variability. High predictive power enables confident decision making with consistent methodology across the nation.
Scientifically Informed
Rooted in both ecosystem science and statistical analysis, the hazards maps are accompanied by explanatory layers that help the user interpret the science behind the hazard score for more confident decision making.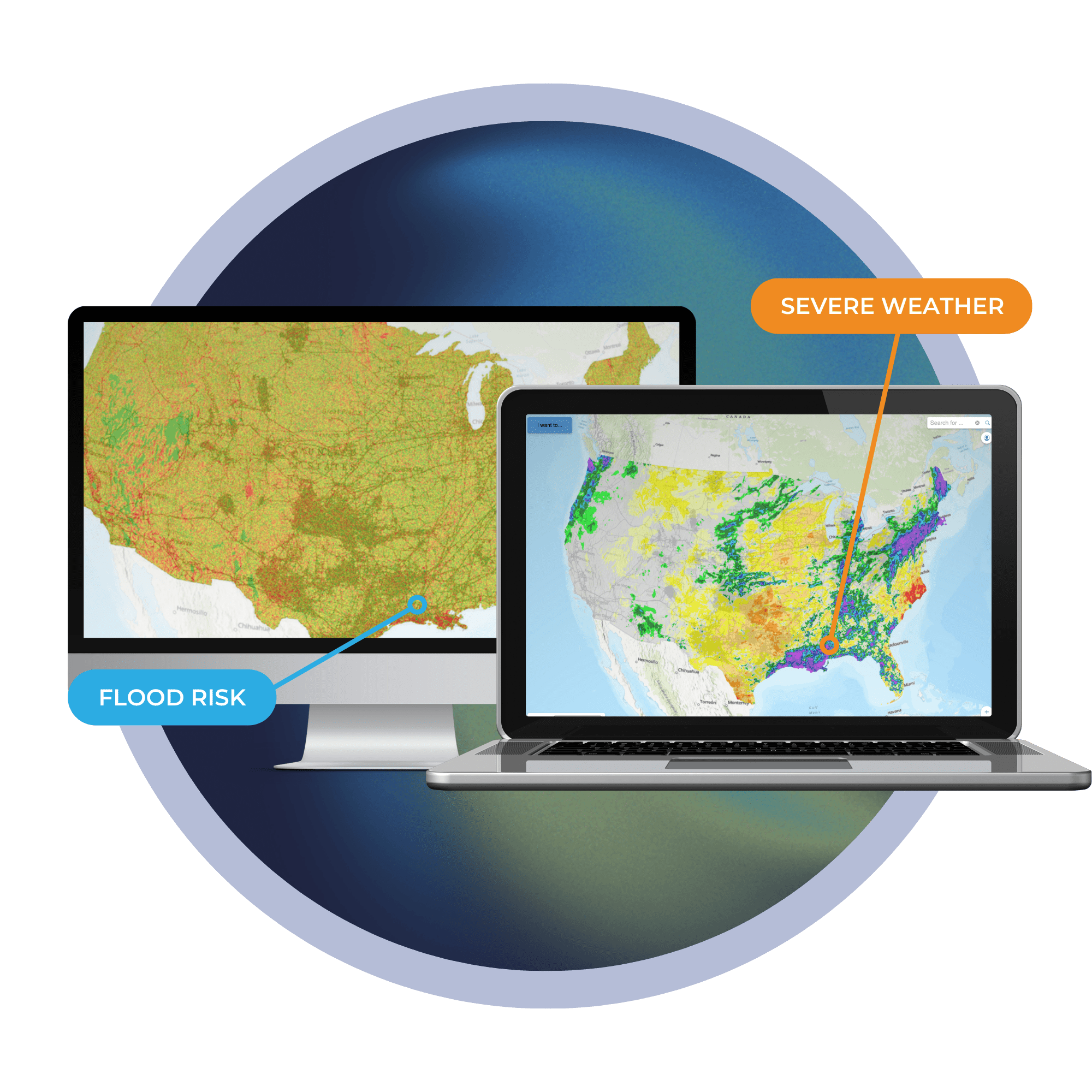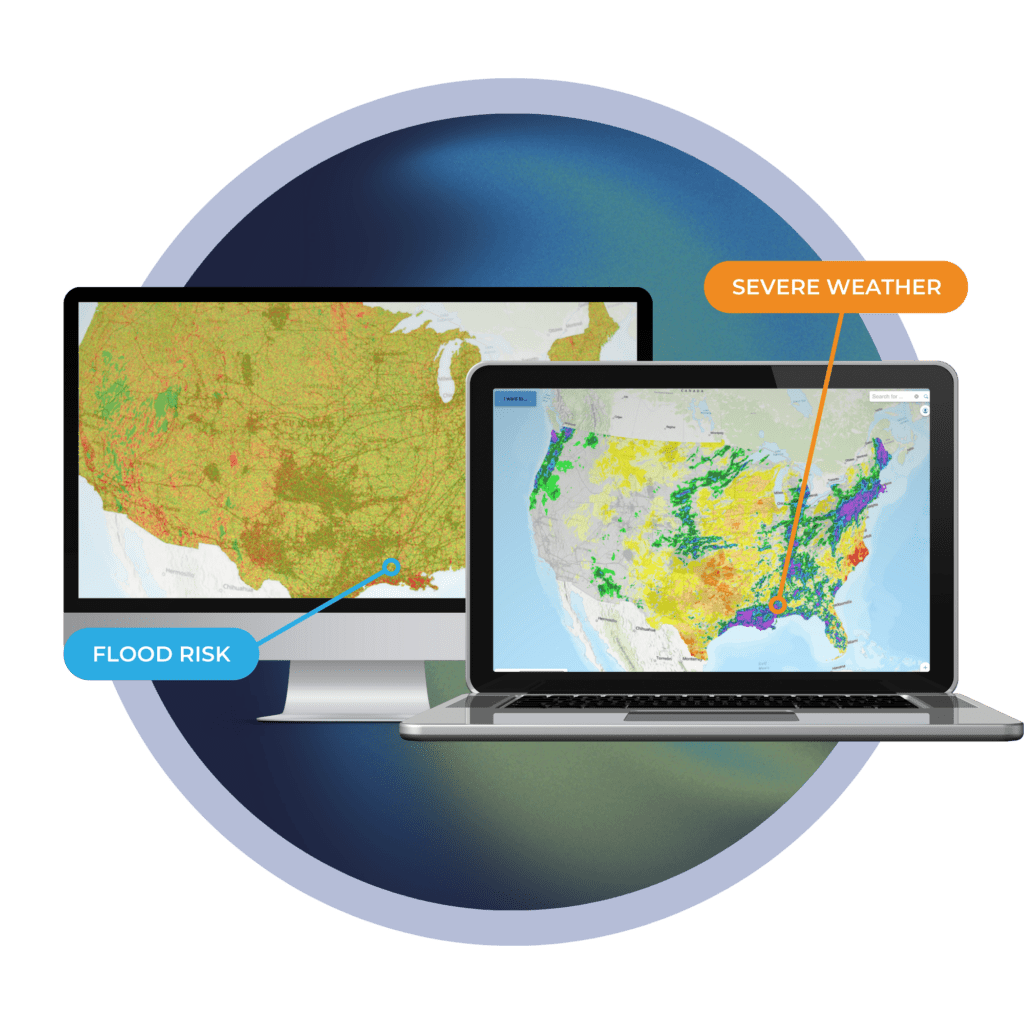 Teren's Processing Engine is Scalable to assess the Coterminous United States
Trusted by the Largest U.S. Infrastructure Operators & Insurers
Teren's statistically validated, scientifically informed, and high-resolution nationwide data models allow you to identify, understand, and proactively mitigate potential and evolving environmental and climate risks.
Our powerful processing capabilities analyze thousands of linear miles or square miles in minutes. We deliver a more accurate analysis faster than anyone so you can take action to protect your assets.