Join Teren in booth #110 at the Esri Energy Resources Conference May 4-5, 2022 in Houston, TX.
Visit our booth to learn how to identify, prioritize, and mitigate natural force threats to your asset, get a demo of our Right-of-Way Integrity Management solutions, and register to win a Big Agnes Sunshade.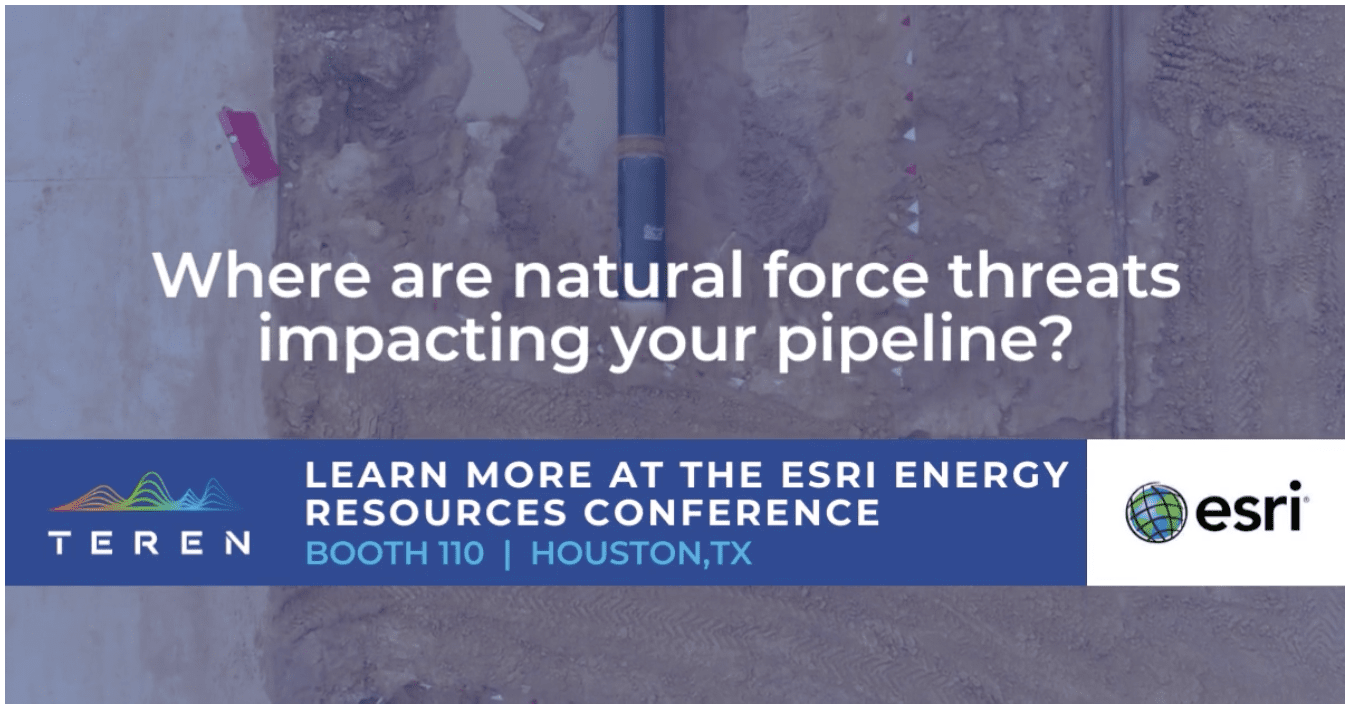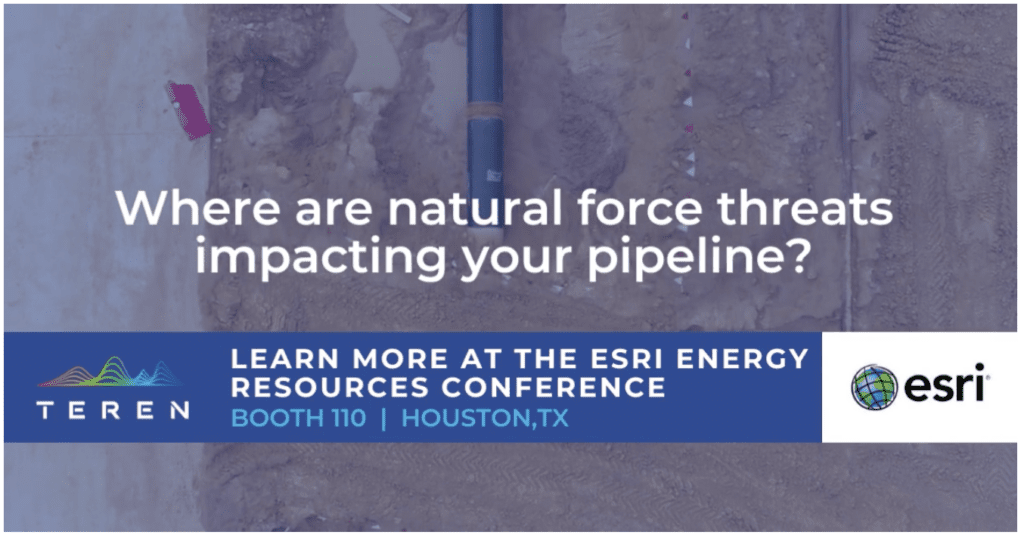 Sam Acheson is Presenting!
Join us in room 320 on Thursday, May 5 at 3:30pm for Automating the Path to Decision-Ready Analytics with Artificial Intelligence.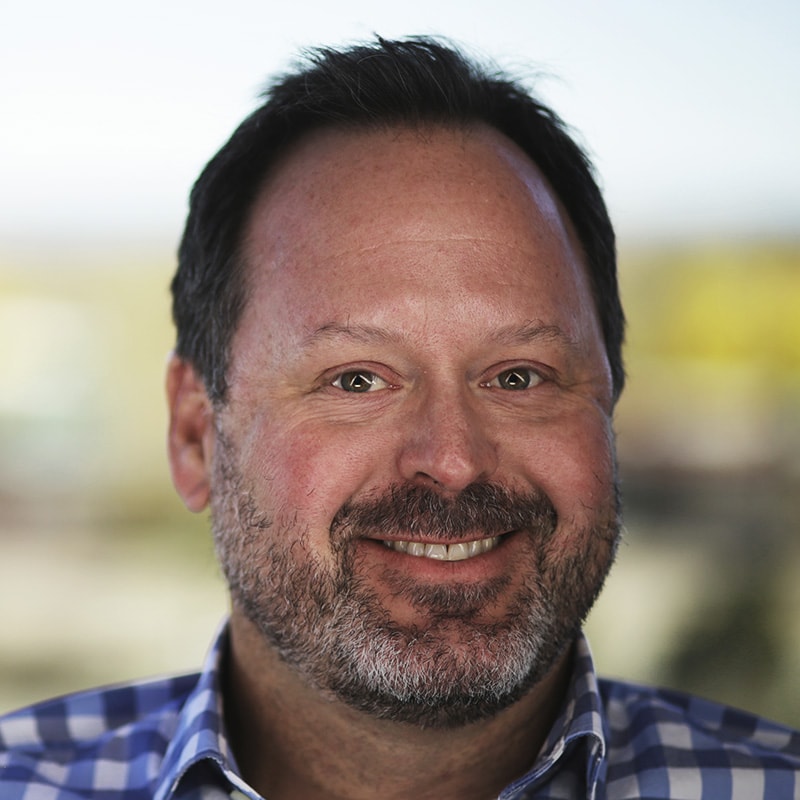 In this presentation, Teren will demonstrate how we've streamlined the path from remotely-sensed data to actionable insights. We've applied geospatial know-how and machine learning to identify, prioritize and predict geohazards on a pipeline right-of-way.
Our case study will examine a pipeline operator in the Appalachian region. Prior to Teren, the operator had over 250 unprioritized geohazard slips. This unmanaged risk resulted in higher slip repair costs, resulted in multiple shut-ins per year, and cost millions in non-reclaimed funds. By implementing the systematic and measured process offered by Teren, the operator dropped their unprioritized geohazards by over 90%. Subsequent mitigation cut the mitigation budget by 40%, and resulted in 0 shut-ins per year. This approach resulted in millions of dollars saved, reduced risk , and increased safety.
See you in Houston!