In March, Teren hosted our first webinar with the amazing product team at AssetMapping Events!
Mitigating External Force Threats
Identify Prioritize and Monitor Environmental & External Force Threats in Your Right of Way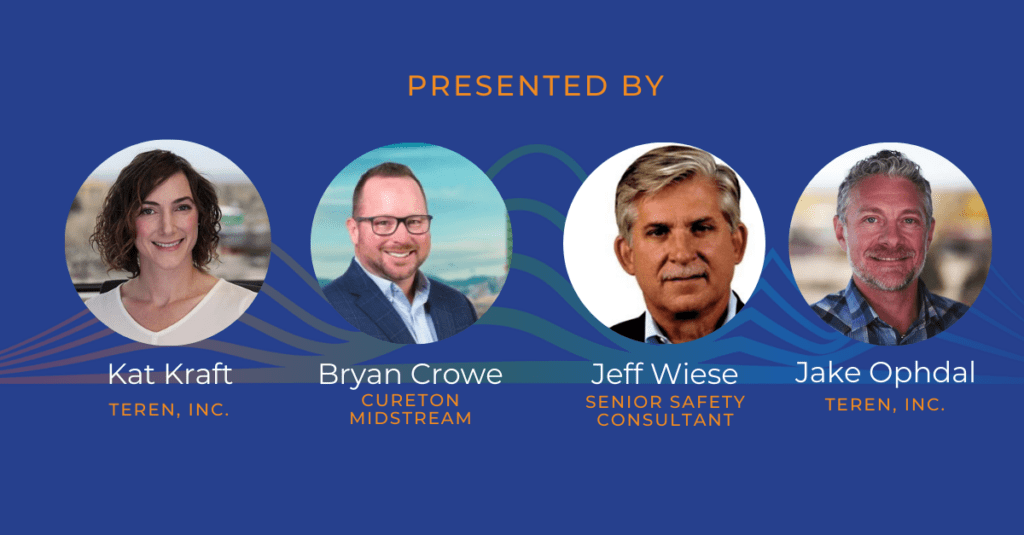 Our panel of experts covered several case studies highlighting analytics that identify, prioritize, and monitor external threats to infrastructure.
Webinar Overview
Traditional pipeline safety and integrity management programs focus on the pipeline itself, yet a pipeline's stability also depends on Right-of-Way (RoW) health and the surrounding environment.
LiDAR, satellite and remote-sending providers can capture the high-fidelity data needed to evaluate the area surrounding your pipe, but they often deliver raw data rather than insights. That data then requires weeks of expert analysis and significant IT infrastructure to derive actionable mitigation steps.
To solve this problem, we've turned to advancements in machine learning and high-performance computing to develop analytics that eliminate the heavy burdens of manual analysis, overhead, and slow delivery. With climate-related risks ever-increasing, it's more important than ever to understand asset risks and mitigate them quickly.
What We Covered
Our keynote speaker, Jeff Wiese, kicked things off with a state of the industry discussion, highlighting the need for managing natural force threats as a part of your integrity management program.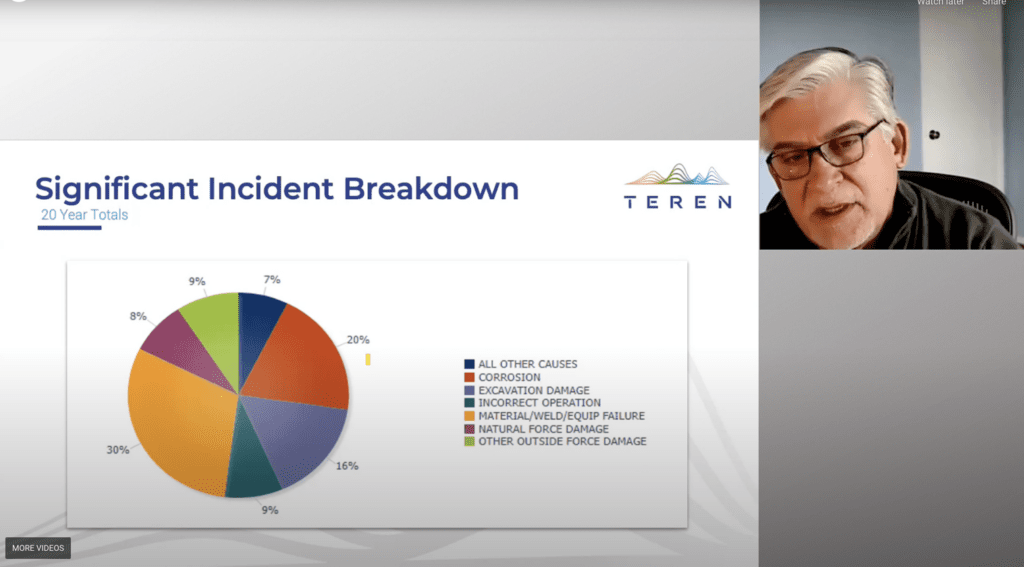 Teren customer, Bryan Crowe, followed Jeff by sharing real-world case studies that resulted in both cost savings and fewer shut-ins.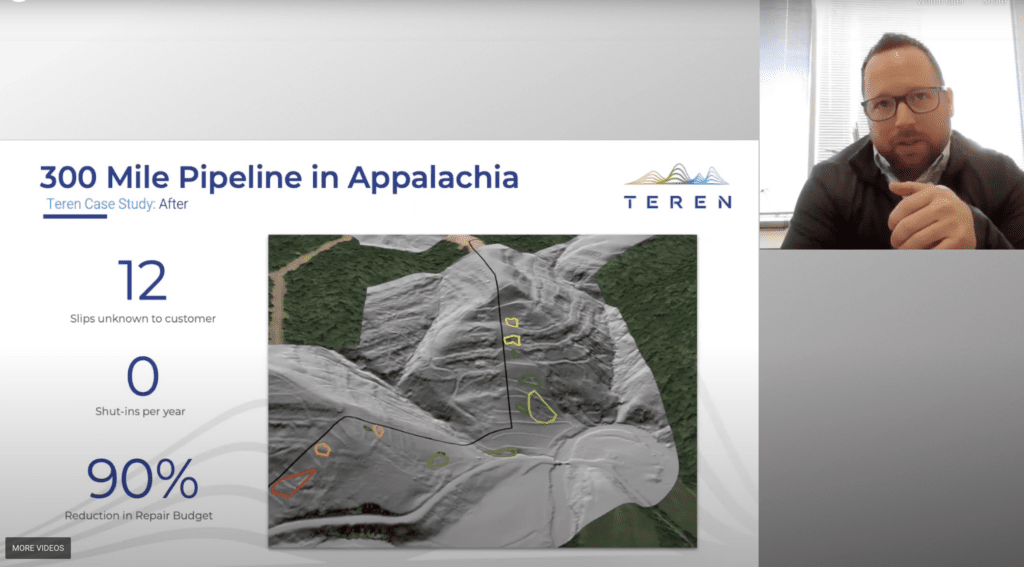 Our own Kat Kraft share how we analyze remotely-sensed data to identify root cause of geohazards. And, Jake Opdahl finished the presentation by showing off our latest product, RIM Essentials!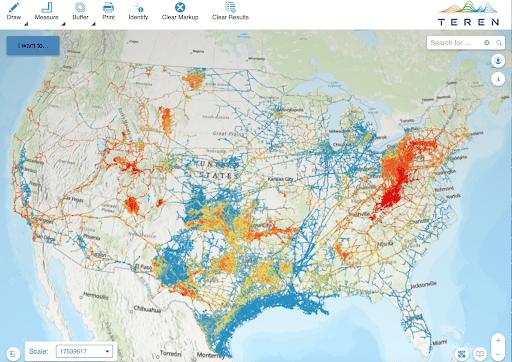 Watch the Webinar On-Demand
The audience asked a lot of great questions, which you can listen to anytime. Watch the webinar on-demand to get the full story and learn more about Teren.