From pre-burn risk assessment through post-burn reclamation, Teren's wildfire analytics provide critical insights into ground fuels, soil conditions, and hydrology hazards.
Teren utilizes LiDAR technology and modern data science techniques to accurately assess ground-level fuels and mitigate wildfire risk. With decades of reclamation experience, we also evaluate post-burn conditions to assess damage and prevent further loss.
KNOW YOUR WILDFIRE RISK
Pinpoint Property-Level Wildfire Fuels
Vegetation removal lowers wildfire risk by 35%.Teren's vertical spacing analysis color codes individual trees and brush to indicate height and inform decisions.
Our process pinpoints wildfire risk exposure and vulnerabilities so you can prioritize vegetation trimming and removal. With Teren, you can reduce wildfire severity, impact, and endangerment.
Learn More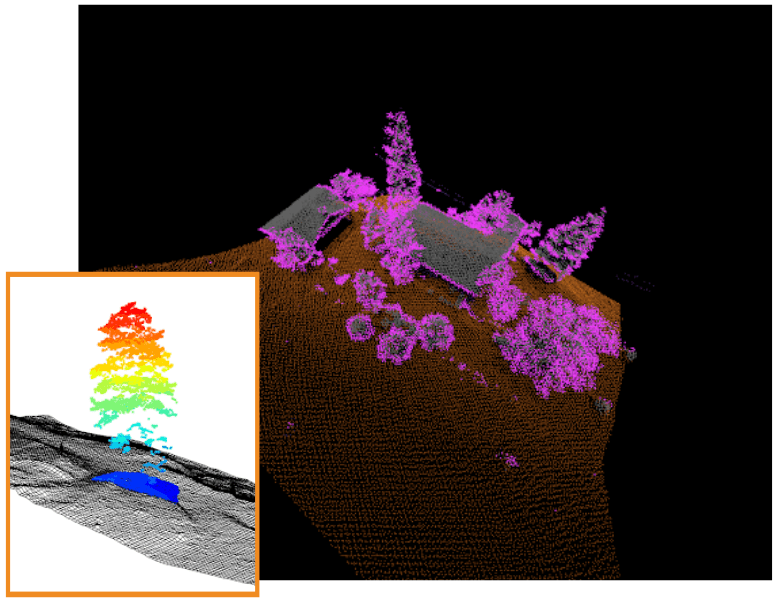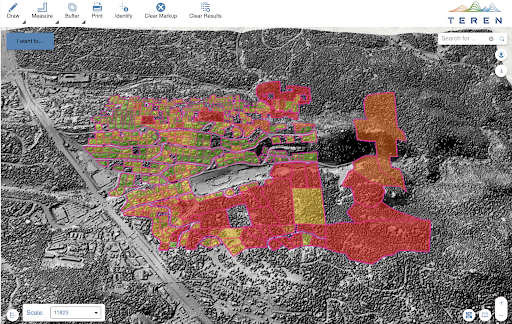 UNDERSTAND DEFENSIBLE SPACE
LiDAR Removes Tree Canopies to View Ground Fuels
Satellite and photogrammetry cannot effectively penetrate the tree canopy creating blind spots when evaluating risk. These blind spots are critical for underwriting wildfire, as most vegetative fuel in the defensible space, which is closest to the asset, lies below the canopy.
Teren removes tree canopies and scores vegetation on multiple factors to reveal highest risk fuels and prioritize removal.
Learn More
Resilience Analytics
Predict, Identify, Prioritize, and Monitor Wildfire Risks & Impact over Time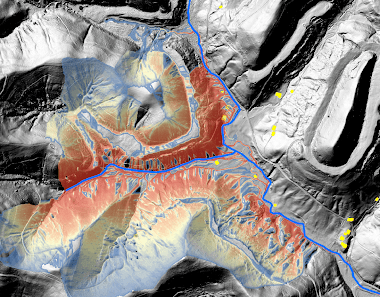 PREVENT FUTHER DAMAGE AFTER A FIRE
Reclaim Burn Areas & Regenerate Ecosystem Function
Reveal where action is needed most to protect human lives and infrastructure, prevent further disasters, and regenerate ecosystem function.
Soil Burn Severity Modeling

Sedimentation and Debris Flow Hazards Modeling

Hydrologic Resource Impact Modeling

Values-at-Risk Analysis and Prioritization

Burn Area Stabilization Prioritization

Revegetation for Carbon Prioritization

Reclamation Success Reporting
Learn MOre
We work with companies who have the greatest opportunity to drive climate change resilience.
Learn More